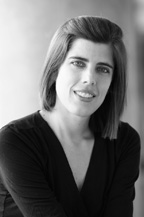 include a BM in Music Education from the University of Cincinnati College-Conservatory of Music where her primary instrument was French Horn.  After teaching choral and instrumental music in the public schools, Ott began pursuing graduate degrees at the University of Michigan School of Music, Theater & Dance where she recently received a DMA in Choral Conducting. Ott's major conducting teachers while in graduate school were Jerry Blackstone and Theodore Morrison.  She has also participated in conducting seminars with Helmuth Rilling, Carl St. Clair, and Michael Haithcock.  At UNCG, Dr. Ott teaches undergraduate and graduate conducting as well as graduate seminars in choral music.  Additionally, she is the director of the Winston-Salem Symphony Chorale.   Ott has appeared as a guest clinician and adjudicator for the Michigan School Vocal Music Association and has spent several summers as adjunct faculty at the Interlochen Summer Arts Camp.   Also an active soloist, Ott has appeared with the Early Music Ensemble at the University of Michigan, has participated in master classes with Early Music Vancouver, and premiered the works of Susan Botti at the American Academy in Rome in 2006.
Lorena Guillén, soprano (Criseyde)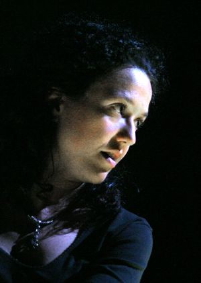 The Washington Post has described Lorena Guillén's "delicate soprano" and "polished performance" of French cabaret song and "total mastery" of Sprechtstimme.  Guillén has devoted her singing career to premiering and recording compositions by living composers and performing the classics of contemporary music, including Berio, Crumb, and Stockhausen.  She has performed in numerous new music venues including New Music New Haven (Yale), June in Buffalo Festival, and Stockhausen Festival (Germany).  On Stockhausen's recommendation, Guillén has toured his Indianerlieder and conducted workshops of his vocal music internationally. She is a founding member of the word/music experimental group Lake Affect (1999-2002) and a regular soloist of the multidisciplinary ensemble Musica Aperta (Washington DC).
Charles Williamson, tenor (Troilus)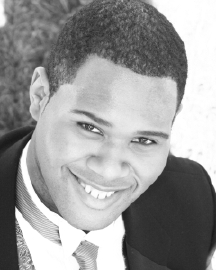 A Native of Passaic, New Jersey, Charles Williamson is establishing himself in the genres of opera and recital with a distinctive lyric tenor voice. Reviewed by Classical Voice of North Carolina as "an audience favorite...with a robust voice," Charles has portrayed Vasek in The Bartered Bride with University of North Carolina-Greensboro Opera Studio, as well as Eisenstein in Der Fledermaus with North Carolina Central University. Mr. Williamson was awarded first place in the North Carolina Federation of Music Clubs state competition. A student of Levone Tobin-Scott, Charles is pursuing his Master of Music degree at the University of North Carolina at Greensboro.
Alex Ezerman, cello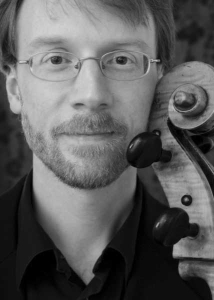 Alexander Ezerman comes from a family where the cello runs four generations deep, including two former associate principals of the Philadelphia Orchestra. A prize winner in national and international competition, he has appeared as a soloist and chamber musician across the United States, Canada, Europe and South America. He is newly appointed to the faculty of the University of North Carolina at Greensboro as Associate Professor of Violoncello. His previous position was at Texas Tech University, where he was a founding member of the Botticelli String Quartet. He also regularly performs with his wife, violinist Stephanie Ezerman, as the Ezerman Duo. An active advocate and performer of new music, he has been involved in numerous premiers, and has performed all twelve of the "Sacher" pieces for solo cello in a single recital. His most recent premiere, Ignis Fatuus for solo cello, by composer Teresa LeVelle, has been recorded on the Innova Label. During the summer, he is on the faculty of the Green Mountain Chamber Music Festival in Burlington Vermont. He has previously been on the faculties of the Brevard Music Center and the Killington Music Festival. Ezerman holds a BM degree from Oberlin College Conservatory and a Master of Music and Doctorate of Musical Arts from the State University of New York at Stony Brook. His primary mentors include Timothy Eddy, Norman Fischer, David Wells and his grandmother Elsa Hilger.
Andrew Willis, piano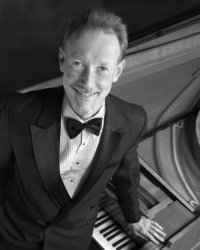 Pianist Andrew Willis performs in the United States and abroad on pianos of every period. His recordings include the "Hammerklavier" and other Beethoven sonatas for Claves, as part of the first Beethoven sonata cycle on period instruments, a project directed by Malcolm Bilson and presented in concert at New York, Utrecht, Florence, and Palermo.  His recording of early German lieder cycles on period instruments with Georgine Resick, soprano, has just been released by Bridge Records under the title "Visions Intérieures."  His recordings of Schubert lieder and Rossini songs with soprano Julianne Baird are available on Vox, Newport Classics, and Albany records, and he has recorded music of Rochberg, Schickele, Ibert, and others with flutist Sue Ann Kahn. For more information, click here
Return to Cast Bios | Return to Criseyde Home Page