Through her operas, electronic and vocal music, Alice Shields explores socio-political events by creating stories rich with the language, music and theatrical techniques of different cultures, and different times. Her opera Criseyde, which she re-wrote in Chaucer's medieval English as a heroic feminist tale, was performed by the New York City Opera singers and orchestra (VOX Festival, 2008) and called "intense, richly scored" by the New York Times. The mini-opera Komachi at Sekidera, inspired by a Japanese Noh play, was performed at the National Opera Center in Manhattan in 2015 – "eloquent, touching" (New York Times). Alice's work has been called "mind-boggling art" (Associated Press), "...a startling extension of the consciousness of India" (SRUTI, India), and "...eerily evocative, holds the listener spellbound" (Musical America).
Current projects include:
The Wind in the Pines (2018), for soprano, alto flute, alto recorder, oud, theorbo and percussion is a commission awarded by Chamber Music America to create a work for Seattle's Eurasia Consort. Based on a Noh play about a poor peasant woman, the piece will be premiered in Seattle in January, 2019 and then presented in NYC.


Zhaojun – A Woman of Peace (2018), is a new one-act chamber opera for 2 singers and 8 instruments which will be premiered in concert by the Association for the Promotion of New Music in NYC in September 2018. Based on the life of Wang Zhaojun, a famous Chinese woman who established peace between China and Mongolia two thousand years ago, the opera attacks patriarchy, militarism, environmental destruction and predatory finance.


In May 2018 Shields' Quartet for Piano and Percussion (2016) for piano, glockenspiel, xylophone and vibraphone will be performed by Iktus Percussion in NYC.


In July 2017 White Heron Dance (2017) for computer music, dancer and video, was performed at National Sawdust, Brooklyn, with Noh Theater dancer Mayo Miwa and video by Tom Barratt, presented by the NYC Electroacoustic Music Festival.


In June 2017 Mioritza – Requiem for Rachel Corrie, for trombone and fixed audio media, written to commemorate the murder of political activist Rachel Corrie, was performed by trombonist Haim Avitsur for the NYC Electroacoustic Music Festival at Abrons Art Center in Manhattan.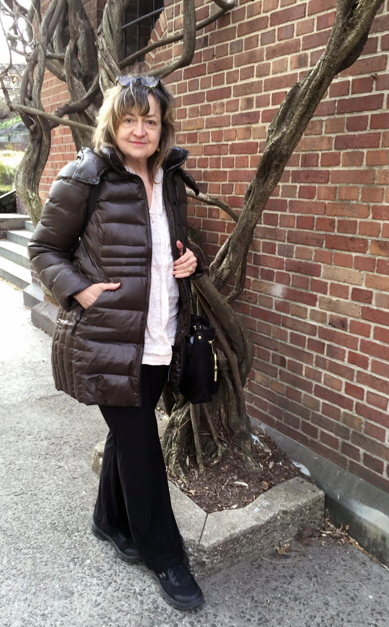 Alice Shields 2016