Kenneth Hamrick has attained distinction as a conductor with a range of repertories — from Baroque to Contemporary — and as an award-winning harpsichordist, pianist and organist. He collaborates with a wide variety of musicians and artists to produce innovative programming that engages new and diverse audiences. To fuse early music interpretation with modern theatrical sensibility, he founded the vocal and instrumental ensemble American Virtuosi in 1992. With his company he creates highly regarded productions in New York City and throughout the country.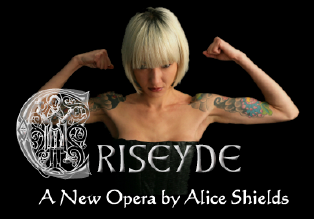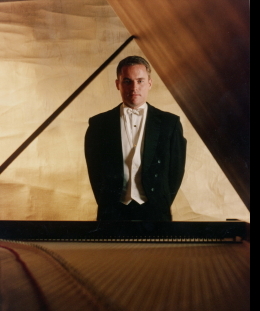 By combining music, theater and dance in new formats, American Virtuosi Opera Theater inspires in contemporary audiences an understanding of the outrageous quest for exoticism that characterized the Baroque era. The company likewise explores contemporary music, especially opera, with the same keen attention to nuances of languages, national styles and rhythms, utilizing a broad range of instruments and sound colors.
Recent projects include the 2007 60th Anniversary Season of the Limón Dance Company for major revivals of the choreographer's dance-theater works, including Purcell's Abdelazar/ The Moor's Pavanne, Mozart's Clarinet Concerto K622, and Kodaly's Missa Brevis, featuring the University of Maryland Concert Choir, at the Clarice Smith Performing Arts Center at College Park. Hamrick reconstructed Norman Lloyd's orchestral score for José Limón/ Doris Humphrey's 1946 drama-ballet, LAMENT, based on Lorca's Lament for the Death of Ignacio Sanches Mejias, conducting the revival's premiere at the Latino Cultural Center in Dallas, subsequent performances at Emory University in Atlanta, and for two weeks in New York City at the Joyce Theater.
Other recent conducting activities include an extensive national tour for Nederlander Worldwide Entertainment with tap legend Savion Glover in the much praised Classical Savion, a unique program of Vivaldi, Bach, Piazzola, Mendelssohn and jazz improvisation that debuted at New York's Joyce Theater with four-week extended run, and for Experience Lincoln Center hosted by Jon Stewart.
Hamrick conducted the New York debut of Hans Werner Henze's Das Ende einer Welt (The End of a World) and John Harbison's A Full Moon in March for Encompass New Opera Theater's multi-media digital production Approaching Infinity at the Connelly Theater, and Arthur Farwell's Four Indian Melodies for the 2003 American Roots Festival of the New Jersey Symphony Orchestra. For New York's Millennial Arts Productions, Hamrick served as music director for the Baroque Opera Institute, conducting newly-conceived productions of The Birth of Opera: Venice 1600/ New York 2000, La Féte d'Atreus: a French Baroque Tragédie Lyrique, and the provocative staging of Handel's MESSIAH in John Jay Theater at Lincoln Center that became the centerpiece performance at the 2000 Holland Festival Oude Musike Utrecht. A short film about that production currently airs on the Ovation network.
For more information, visit the American Virtuosi Opera Theater's website: www.americanvirtuosi.org/